Throwback Thursday: Going to the Arcade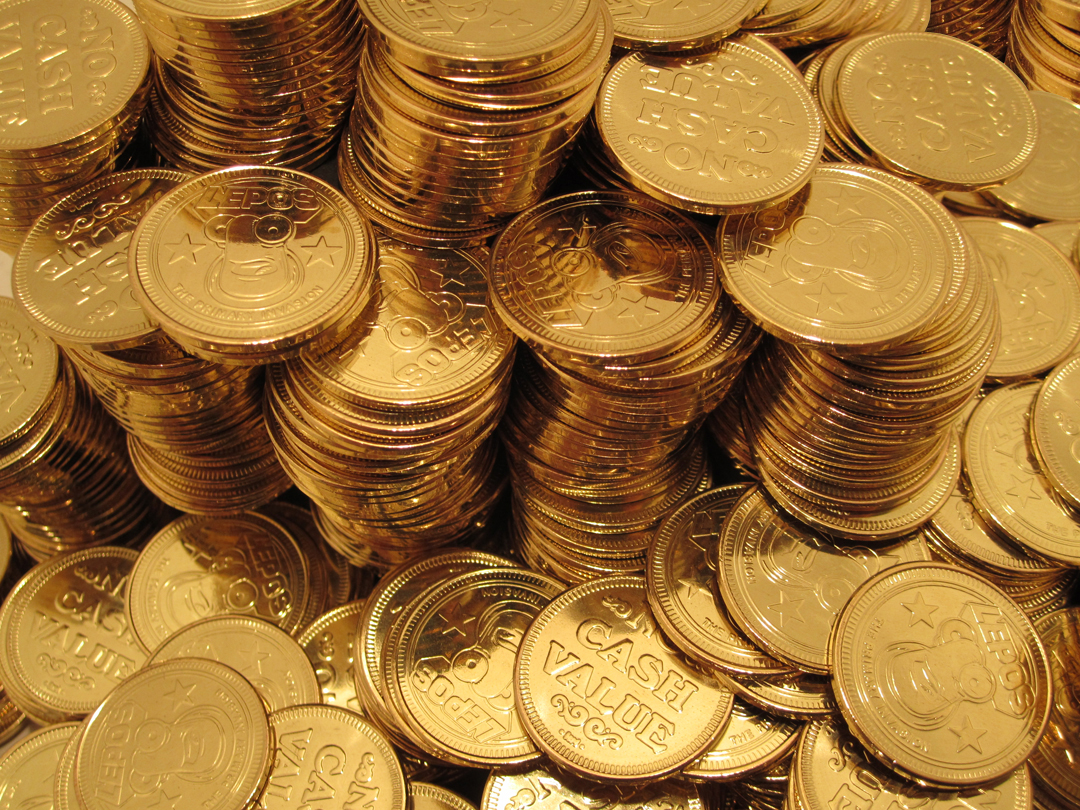 Growing up as a gamer, I was very lucky to have played the very first generation of consoles. Admittedly, this really got me interested in gaming at a very young age. Whenever we went to malls and walked around, my neck would start to crane whenever I saw an arcade as I tried to catch a glimpse of all those magical arcade cabinets lined up, calling out to me to be played.
Eventually, my mother would give up trying to restrain me and she would hand me a 100 peso bill (roughly $2 USD) and I would hand the bill to the cashier manning the booth where I can have my money exchanged for tokens, which were the only form of currency that the arcade cabinets would eat up. I'll forever miss that feeling of stuffing your pockets with lots and lots of tokens. It's not like today's arcade where they simply give you a card filled with credit and you have to merely swipe the card into the reader and you're set. It's such a clinical and characterless process, unlike dropping tokens into the machine. You knew a game was good if you had to drop 2 tokens in order to start the game, and it was even a better game if it wanted 3! 1-token games were also present, but usually these games were either really old or just bad. That was my closest encounter to understanding economics at a very young age.
Picking out what game to play was both overwhelming and exciting at the same time. These cabinets were well-designed to really catch your attention. I remember the comic style art of the X-Men arcade game, where iconic characters such as Colossus (my pick!), Wolverine and Cyclops would be posed in a dramatic mural as they do battle with the likes of Magneto and his goons.
There were also cabinets that had different control inputs or mediums like an uzi in Operation: Wolf or even driving a convertible for Outrun which would sway simultaneously with the direction of your steering wheel. The arcade experience was something that I always looked forward to and always wanted to go back to, even though I had consoles back at home. You have to understand: back then, the hardware of a Famicom couldn't compare to the graphics of an Arcade game. If you really wanted to play a game of say, Street Fighter II, the only way was to go to your nearest arcade, pony up some tokens, and hope to God the next player who's going to sit beside you won't kick your ass and boot you out of the game. There were certainly ports of Arcade games to the Famicom, but the graphics and the animations weren't just there like in the Arcades. It only started to really catch up with the Super Famicom and the consoles after that, which unfortunately, also started the decline Arcade games.
Arcades today have lost that magic they had during the golden age of the 80's and 90's. But thankfully, thanks to the Internet, emulators such as MAME can help bring that magic back. It's no surprise that gamers of my age, would purposely recreate a gaming cabinet and prop them up in their Man cave or living rooms. With today's technology, it is very doable and reachable in terms of cost. My dream is to one day have my very own arcade cabinet -- set it up in a game room, play a few rounds of The Simpsons Arcade Game, and have my kids play it with me, experiencing the magic of the arcade and hopefully passing the magic of a dying medium on to the future gamers of the next generation.