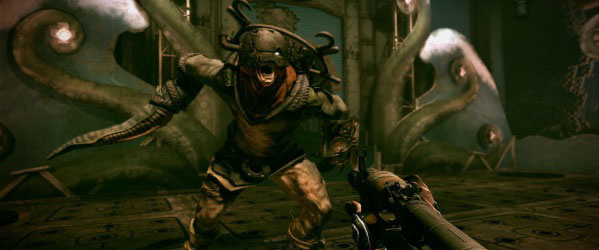 Rage continues the grand gamer tradition of discharging lethal weaponry at point blank range into the faces of disagreeable ruffians, and frags from Malaysian Gamer has posted his review for the game. Other people might think that shooting faces is shooting faces, but we know that 1) not all shooting is made equal, and 2) some faces are better than other faces to shoot. Read the full review here.
---
So it's finally out! The next game from the PC gaming classic studio, Id Software, has finally been released after years of teasing and QuakeCon talks from John Carmack. Well known for making technically cutting edge engines and the studio that popularised first person shooters. Welcome back Id! It's been a long time!
Rage is a completely new IP(Intellectual Property) for Id. It doesn't take place in any universe from their previous games(which ain't much considering they made Wolfenstein, Doom, & Quake). It's a new setting, new theme, new engine, and a new direction for a first person shooter... well almost.
Because you see, Id wanted to make more than just a run and gun shooter with Rage. They wanted to build a world that you'd feel apart of. Something immersive that would suck you right into the game as you boot it up. With Rage, Id went the route of adding some ideas from an RPG(it's still not an RPG... definitely).
About the author: frags prefers playing his first person shooters with background music from Pink Floyd. It's a religious and spiritual experience. Recommends others to try it out.