How to get back to gaming! Part 2: Buying Games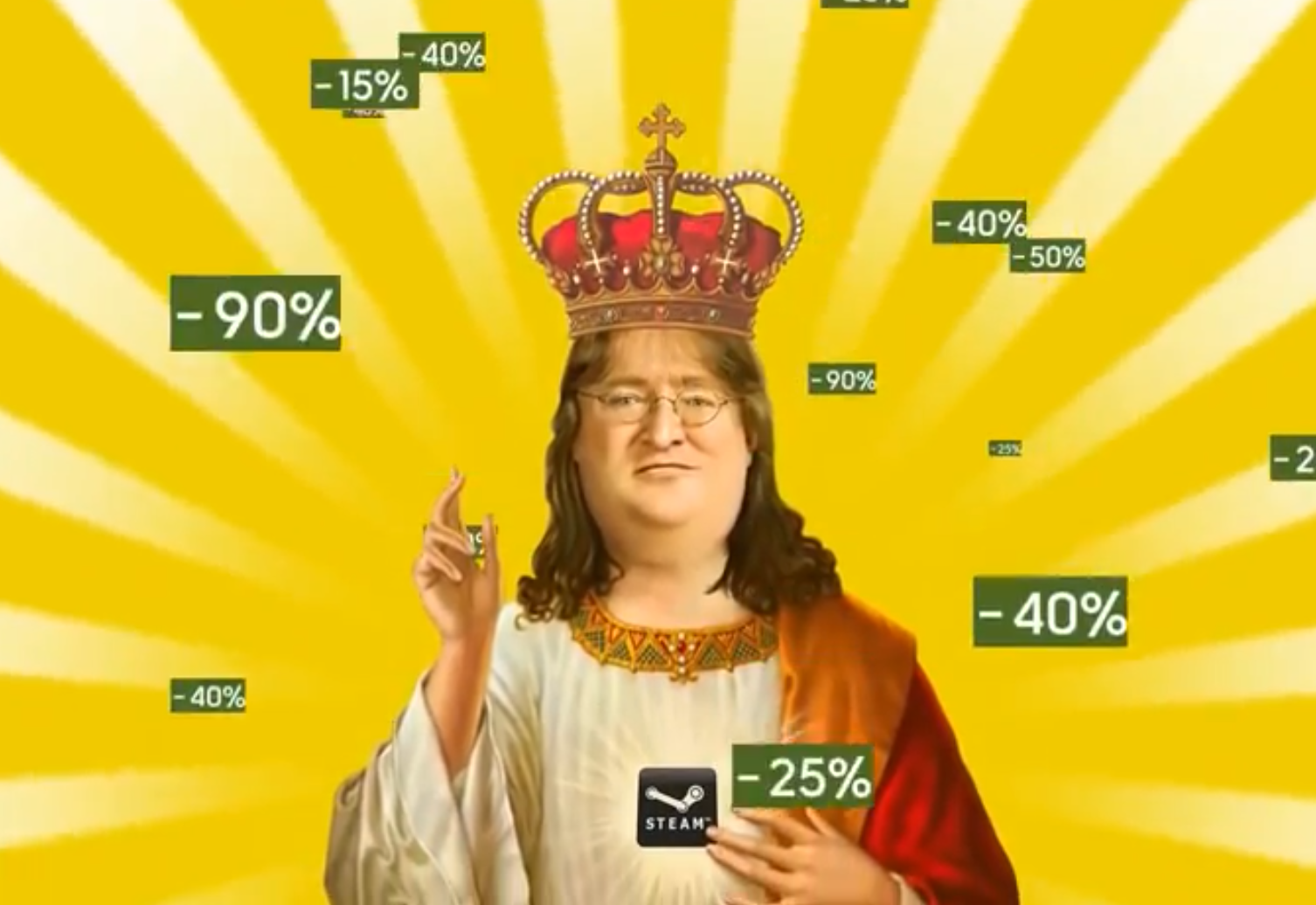 So your spouse / partner / significant other finally let you go buy your dream machine! You gloriously come home and lug your machine back into your gaming room and carefully unpack everything. Everything is up and running and ready to go and now its time to finally play some games! But where can you buy all the sweet games, you ask? Don't worry! I got your back and will share my experience and tips I've gathered through the years when purchasing games. I'm hoping this will help you too!
Physical copies VS Digital Copies: Which one is for you?
Games of the 90s and early 2000s never had this option when purchasing games before. By default, if you wanted to buy a game, you needed to physically go and buy in a brick and mortar store and pray to your favorite gaming god that the game you wanted was available or in stock. Today, it's as simple as going to a website, clicking on buy, and wait for your download to be finished so you can play the game.
So what is the real difference of both mediums? Basically, physical copies are just tangible copies of a the game you purchased. Nowadays, game boxes are now very minimalistic as compared to those of yesteryears. When I say minimalistic, they just come now in your standard DVD case. Manuals and booklets inserted inside game cases are now usually a small piece of paper telling you where to download the manual.
I personally prefer digital copies over physical. You don't need to deal with the problem of physical storage for your games since all of them are all stored in your hard disk or on the cloud. I'm telling you now, your spouse will thank you for that! Digital copies are also always ready for you to install and you don't need to worry if the disks will still be readable in the future. Buying digital copies is also very convenient, as you can do it literally anywhere as long as you are connected to the internet. As an added bonus, digital stores are famously known for amazing season sales which are unbelievably cheap! I will go into this more later.
In my opinion, the only clear advantage of owning a physical copy of the game is the guarantee that you will still be able to play the games you bought without worrying about the digital store existing in the future. Since digital stores usually have its own Digital Rights Management (DRM) which prevents you from playing or copying these digital copies unless, you have an authorized account. DRM may sounds scary, but in its essence, it protects the digital store and game publishers from piracy and if DRM is handled properly (ex. Steam), it shouldn't be disruptive to your playing experience.
Protip: If you're from the Philippines, Datablitz is a highly recommended video game store where you can buy games and even video game accessories. Games that are also published by Electronic Arts (EA), like the Battlefield series, NBA Live series and etc., usually are cheaper upon release as compared to the digital counterpart. So if you're itching to play an EA game, make sure to check Datablitz first
Steam Season Sales and how do you "Play" them
Now season sales are something unique to digital stores. This is when the crazy discounts happen which range from 20% - 75%. This is also the time where you usually want to do most of your buying for obvious reasons. Like the title says, season sales happen during the change of the seasons: summer, autumn and winter. There are some special holidays like Halloween or Thanksgiving sometimes have their own sales, but more than not they're also inserted during autumn.
So how does one get the best deals during these sales? Let's use Steam as the context of the digital store, since they have, in my opinion, the best platform for buying and downloading games and they usually are pretty "generous" when it comes to season sales. Steam only sells games for the PC, Mac and Linux systems. Although consoles have their own season sales in their respective digital stores, they are not as extensive as Steam's. Which in my opinion, definitely needs a guide to give you the best value.
Once the season sale starts in Steam, it usually presents a daily feature sale of a dozen or so games each day. You're usually given a whole day to decide to buy these games, and after, the list of the featured games will be refreshed with another set of different games. Featured daily sales will always be priced the lowest, so if you have a game that you want which is on the daily sale, it is recommended to buy it then. If the game you want is not on the list, it is advised that you wait until it appears as a daily sale to get the maximum discount. Don't worry also if you missed out during the day, you still have a chance to buy the game the next day, as the daily feature sales of the previous day will still be discounted for another 24 hours.
So that you don't miss out, don't forget to download Steam's mobile app, both available on iOS and Android. You can literally buy games anywhere with your smart phone. This is most useful for flash sales. Flash sales are similar to daily featured sales, but they refresh faster and have fewer games. They last for about 8 hours and have 3 games per rotation. It is highly recommended to buy games that are featured on the flash sales, because they are usually the lowest priced during their spotlight on the flash sale.
[youtube_sc url="https://www.youtube.com/watch?v=yr2GdRBDOmU"]
this video actually summarizes everything what I just said
So to recap, here's a short guide for your decision process:
Wait for the daily sale selection, if nothing interest you, wait for the next day.
If last day of sale and it is not featured on the daily selection, then feel free to buy said game
If you missed the daily sale, don't worry it will be still there for another 24 hours the next day
Keep an eye on flash sales for games you are interested in and buy them on the spot!
It's also best to make a wishlist before a sale starts. Steam will email you a notification that the particular game or games, are on sale (and you should go buy it!). Wishlists are also a good way to tell your friends to buy particular games for you (if they're feeling generous!). It will also serve as a handy guide and a reminder that the games you would have liked to buy before the sale.
Protip: I like to use a Chrome extension called Enhanced Steam. It adds a lot of features to the Steam page like giving you a link on the historical price of a particular game and highlighting game titles if you own it. You can download the extension here
So there you have it! You're well equipped now on getting the best deals when buying games! Now go build the dream collection that you always wanted as a kid.
Please do let me know on the comments on what topic do you need help on to get back into gaming!