Shenmue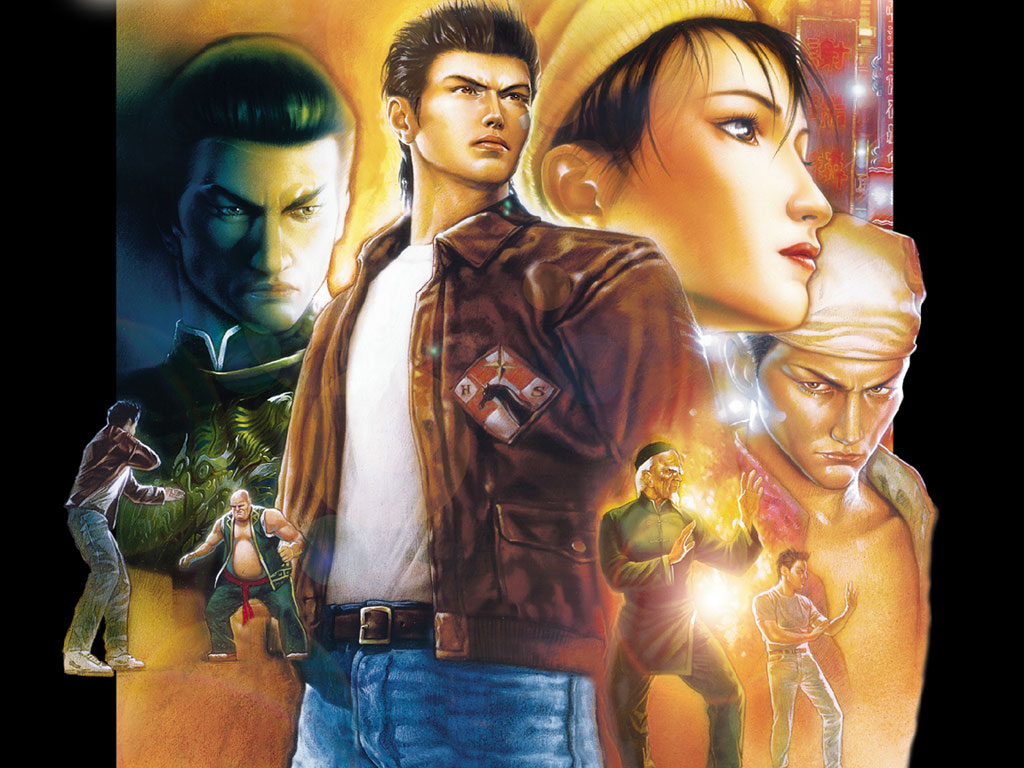 As mentioned in Episode 7 of the podcast, I've recently picked up (again) Heavy Rain, hoping that I'll finish it this time around. For some strange reason on this 2nd playthrough, I've been constantly hit by warm fuzzy memories of Shenmue. Ah Shenmue, the game that introduced me to the whole Interactive Drama genre, where you actually "play" a movie, rather than a game. I know the statement makes no sense nowadays with most AAA titles being produced almost to a Hollywood-like quality, but back then, Shenmue was pretty ahead of its time.
I personally didn't own a Dreamcast when it came out. Fortunate for me though, I had a cousin who owned the console and agreed to lend me his Dreamcast while he spends his summer vacation in the States. The first question I asked after he handed the console to me was if he had a copy of Shenmue, since I've been really wanting to play this game after I saw a piece on X-Play featuring Shenmue. Unfortunately, he didn't and I had to go buy it for myself. No matter: it was a small price to pay for admission, since I didn't have to buy a new console just for one game.
So after procuring a copy of Shenmue, I popped the CD in Dreamcast the moment I got home, and excitement started to rush in. I've read so much about Shenmue since it promised open world exploration, mundane jobs (forklift racing anyone?) and realistic behaving NPCs, where some of them would only appear at certain times of the day. Notably, Shenmue is famously known for being one of the most expensive games ever being developed, so you can say that I was all aboard the hype machine. Admittedly, I can only now remember bits and pieces of the game, besides doing all those Quick Time Events (QTEs), then transitioning to a fighting game-like system which was pretty well done and made sense in the game, since the story and characters are pretty much grounded in reality.
What stood out the most to me is that you can actually step into an arcade and actually play the games! Of course being published and developed by SEGA, the arcade cabinets inside the game are all SEGA games, which wasn't a bad thing really. You can play the classics like Space Harrier and Hang-on and I was amazed that it was playable and it's the actual full game. Playing a game within a game (Yo dawg!) was definitely something unique and amazing for me at that time.
After 3 straight days of playing, I eventually finished Shenmue. Unfortunately, the game didn't have a proper ending, since it was supposed to be followed up by a sequel, which actually came out for the original Xbox years after which I never played. Nevertheless, the whole experience of playing through Shenmue was truly unique and left me wanting to play more of these games. Thankfully, Quantic Dream has been serving games of the Interactive Drama genre with Indigo Prophecy, Heavy Rain and the upcoming title (as of this writing): Beyond Two Souls. I'm glad that there is a developer still catering to this genre as I truly believe that an Interactive Drama delivers a truly unique way of storytelling. I'm also glad that I was able to experience Shenmue and as the saying goes, you never forget your first time (wink!).