Here come the developers!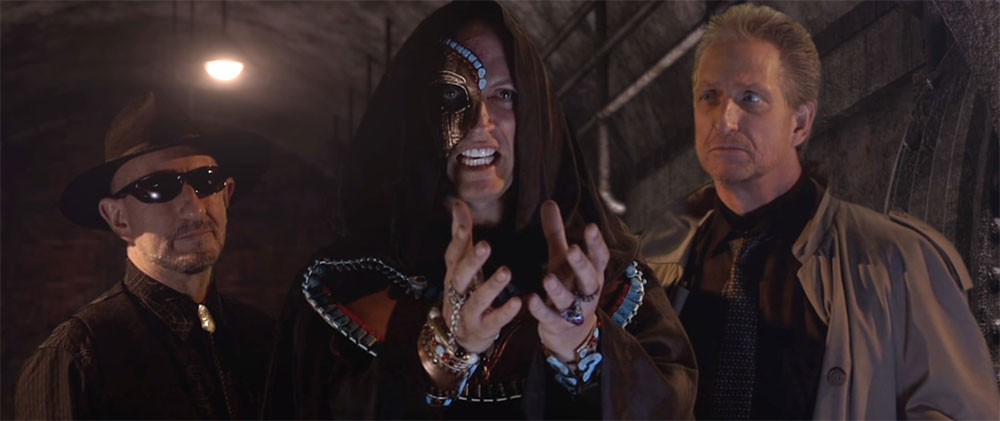 Welcome to another edition of Wideo Wednesday with your friends at OMGeek! This week, I wanted to shower a bit on love on the developers of some of this year's most highly-anticipated games (and Star Citizen, whenever that's supposed to come out). Each of the following videos features some footage of developers showing off their work, doing silly things, and just voicing out their passion for their respective projects. We salute you, developer-people. Even if I'm extremely upset that I'm going to have to wait two more weeks for Tesla Effect to come out. SPEAKING OF WHICH.
Tesla Effect April update
[youtube_sc url="https://www.youtube.com/watch?v=y7ExVaWjefc"] Rook Garner! Mick Flemm! Chris Jones as Tex Murphy! Even if those names mean nothing to you, maybe you'll still be interested in Tesla Effect: A Tex Murphy Adventure -- the HD throwback to the FMV adventure games of the 1990s that was successfully Kickstarted last year. I'm astonished that the team is so small considering the product they're going to deliver. If you're even remotely interested, there's a demo available on Steam. It's pretty good. Check it out!
Star Citizen Arena Commander reveal
[youtube_sc url="https://www.youtube.com/watch?v=VE3WxpO4jW0"] LONG VIDEO ALERT. Star Citizen sounds almost too good to be true on paper, but I'm almost ready to believe after watching this. The game looks phenomenal -- incredible lighting, special effects that don't look embarrassing, and look at all those individually moving parts on the ships! There's an almost toy-like appeal to messing around with Star Citizen's spaceships. I'm not even going to go into detail about the EVA capability and the absolutely terrifying experience of ejecting into zero-G. I hope they keep that in. If that wasn't enough, the Oculus Rift is in there somewhere too. Yeah.
Civilization Beyond Earth Panel
[youtube_sc url="http://youtu.be/llownjzhy_4"] Okay, Mike already tackled this future gem in last week's post. Now let's see what the devs think -- and wow, they're really, really into all this speculative technology stuff. There's nothing more encouraging for a game's quality than an enthusiastic developer, and this panel just bursts with positive energy. If my excitement for Beyond Earth wasn't already at its absolute total peak, this would have sent it rocketing up there. I also appreciated the small peek into Firaxis's culture as a development studio that the devs grant us towards the end.
Alien Isolation Lo-Fi trailer
[youtube_sc url="http://youtu.be/_ZyT2kh3j0s"] And just in case we're bursting with too much positive energy in here, let's take a look at a brief presentation of the upcoming Alien Isolation's "lo-fi" art and design aesthetic. It's deliciously retro: no touchscreens, no gesture-based interfaces, and no slick displays floating in midair. This is industrial, chunky, clunky, and very, very dark. Especially interesting is the bit about how the art style actually influenced a gameplay-related design decision. I actually think they need to exercise even less restraint when it comes to going crazy with this retro-future theme, but it looks very promising as it is.
Two weeks until Tesla Effect, then. I hope you enjoyed these videos! If you've seen any other developer-centric vids recently, share them with us in the comments section. Thanks!