Elevator Joe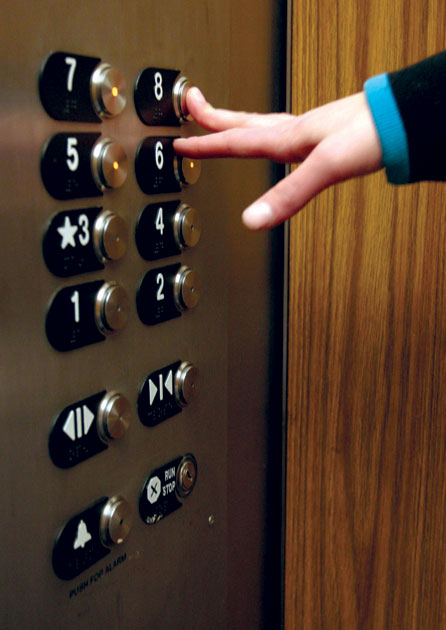 Ever wanted to know how magical it was to be an elevator operator? To meet different kinds of people day in and day out, making sure they drop off in their desired floors while listening to that calming elevator music that is eerily calming and soothing? Look no further, because you can experience this in Elevator Joe (well kinda)! Kuyi Mobile, makers of Street Food Tycoon, brings us another game about a job that seems to be mundane, but for some reason, they're able to make it exciting and addicting to play.
Elevator Joe is very very easy to get into, it's basically getting people inside the elevator and getting them on their desired floors as fast as you can. The longer the passengers need to wait for the elevator or inside the elevator car itself, they will become dissatisfied, in turn affecting the Chibiyen (in-game currency) you earn. So the happier your passengers are at the end of one day, the more Chibiyen you earn! To progress in the game, you're given a wide variety of options on how to spend you hard earned Chibiyen. You can either spend them on upgrades and boosts. Buying upgrades leave a more permanent effect to your game. Some upgrades can add more floors to your building or even let you buy more skill points. Skill points on the other hand, allow you to make your elevator car: faster, allow more passengers, and have "extra" upgrades like music or a mirror to make your antsy passengers less dissatisfied if they're in the car too long. And boosters have only a temporary effect that only lasts a day and you have the option to either give you more time in a day, or maybe have more VIPs visit (they give you extra Chibiyen btw!).
The gameplay is really simple at first, but then the hooks start to sink in after a few in-game days go by. Having to perfectly balance your timing and passenger capacity for every floor is very rewarding in its own right. And of course earning more Chibiyen for upgrades is always very satisfying to see. After playing for quite awhile, I find myself in this zen-like state of really getting into the zone or in the flow of things. Somehow, everything just clicks and I have this mental order of the floors that I need to go to first. It's oddly satisfying and relaxing at the same time.
Jayvee talks about the game in length in episode 9 of our podcast. Have a listen if you want to know what he thinks about the game!
Elevator Joe is available now for both Android and iOS for free!