E3 2013: Where to look and what to follow!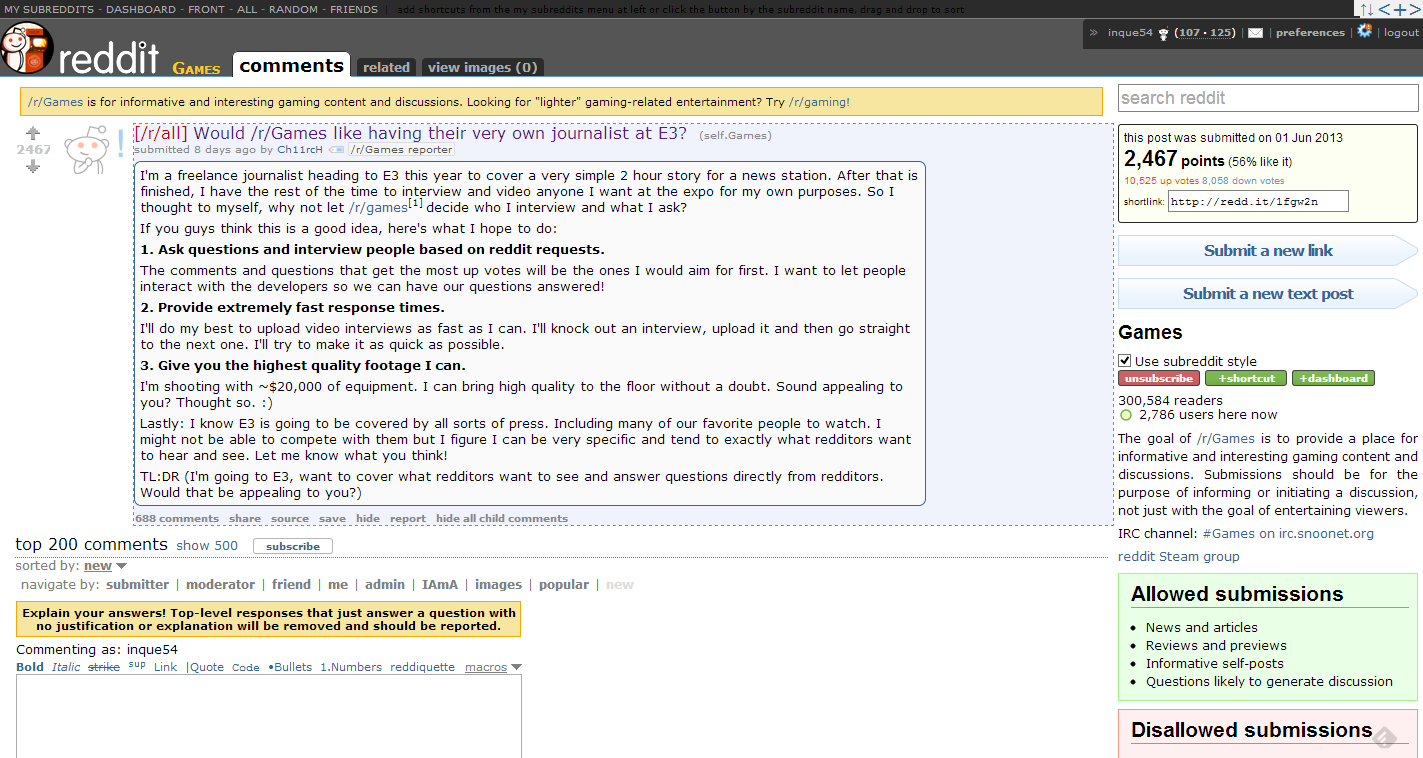 It's E3 season again! This means pounding our F5 keys to oblivion to see all the new video game-related tidbits we can scrounge up from our feeds. I know you guys have your own sources for all of your daily dose of video game related news, but we here at OMGeek.net are committed to spreading the good news of gaming and want to make sure every John and Jane is properly informed on what gaming has to offer in the coming year. Read on for our list!
Polygon
Always a reliable source of gaming-related news across the board, Polygon's website is also especially designed to host and deliver liveblogging sessions from its contributors.
/r/games on Reddit
A popular subreddit that has a healthy dose of gaming discussion and news for the discerning gamer. This coming E3 promises some exciting coverage as one of the community members who is a freelance videographer will be interviewing game developers based on what people in the subreddit want to hear. Definitely something to keep an eye out for this week.
PC Gamer
No doubt many of you are PC gamers and identify with the platform. If you're like Mike who's worried that some of the latest games announced may be limited to a specific console exclusive release, then can always rely on PC gamer to keep you well informed. PC Gamer always has good coverage on a lot of the releases that you'll be looking out for in the year with the top PC releases.
Destructoid
A well-rounded source for all gaming platforms current and next gen. If you own multiple gaming devices and want to keep up-to-date, this is a good site to follow. Their liveblogs are also very funny to read.
Rev3 Games
Adam Sessler, one of our favourite game journalists ,is certainly one of the biggest draws to this latest addition to gaming sites worth checking out. Their video coverage of the latest gaming news and discussions provokes a lot of deep thinking about the industry we care so much about. You can expect some very well-made videos and passionate discussions with Adam Sessler and the gang.
These are some of our favourite gaming sites to check out during E3. Have we missed anything out? Do you have other sites you recommend? Let us know in the comments!